FlyToys Pro ™, the most fun game at your fingertips
Here is the new favorite toy for this Christmas, already on  Kids Toys . We're your entertainment specialists and we always have the coolest, most modern stuff for you and your kids to enjoy with tech.
The new  FlyToys Pro ™ Spherical Boomerang can be described as a powerful, interesting and enjoyable toy. The whole family will have fun with this spectacular toy, which redefines a new way of family fun. It will allow you to do the best laps, and you will be able to have fun like never you would have imagined. A toy for children and adults that will give you everything you need. Read on and you will know why it is so spectacular.
Breathtaking
You may be wondering: what is  the  FlyToys Pro ™ Spherical Boomerang  ? Well, this is the most interesting toy so far because anyone can use it. This small model in the shape of a sphere will allow you to have a good time. It floats in the air, and depending on how much force you use with it, you will get different effects. This is one of the funniest toys you will find, it will fly like a boomerang   , so you can launch it and wait for it to come back to you without any problem. A model that will allow you to perform different tricks such as: making it fly like a boomerang, throwing it and making it come back towards you; float it on your hand like you are a magician who floats things; share it with your friends and have fun together; Throw it up for your friends to pick it up several floors higher ... One of the most spectacular toys you will find.
Let your imagination fly, and so will your FlyToys Pro ™
Because it's created so that you can enjoy spectacular flights in style. We have mentioned some of the tricks you can do with this new boomerang above. But these are not the only ones you can do, getting everything you want is easier with this new model. You can do all kinds of tricks and games, whatever you can think of. It is a very durable model that can fly up to 15 meters above you. Create, play ... There are no limits.  
A new way to have fun
The funniest toy you will ever have. From kids to adults, everyone will have fun. Best of all, this model is safe for children : thanks to its spherical shape and impact resistance , you will have no problem playing all kinds of games. In addition, this model will always give you pleasure thanks to its sudden acceleration and its magnetic settings that change its direction of flight, thus causing moments of delirium. And all this can be enjoyed for 30 minutes thanks to its long battery life.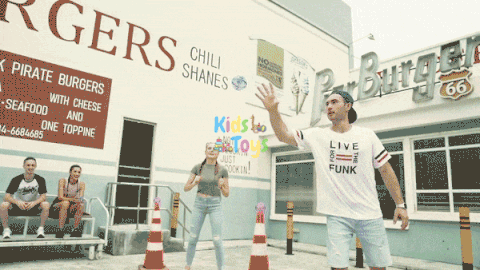 You will take full advantage of it. Don't miss out on our perks like our  two year warranty  and shipping from France  with delivery within days - that's awesome!
FlyToys Pro Spherical Boomerang Technical Specifications:
Model: Spherical Boomerang Pro

Design: Sphere

Functions:

Boomerang

Air suspension

You can use it with Magic controller

Sudden acceleration

Magnetic parameters

Different tips

Dynamic LED

Safe for children

Shockproof

Maximum flight height: 15 meters (with Magic controller)

Battery life: 30 minutes

Dimensions: 9,5 x 9,5 x 9,5 cm

Weight: 27 gr

Color: blue / red / pink
What's in the box:
1 x FlyToys Pro Spherical Boomerang

1 x USB-C charging cable

1 x User Manual
Video demonstration