Looking for something to occupy the little one while staying at home?
 Try Essential Toy Bag's Drawing Projector Board! It will keep your child occupied for hours while improving their drawing skills.
This painting projector will sharpen your child's minds enough to develop their problem solving capacity through raising development of mental stamina and boosting their self-confidence. It will challenge your child's intellect by stimulating amazing creativity.
 CHILD-FRIENDLY COMPONENTS - The projector kit makes a great activity set for kids 3 to 12 years old. The durable ABS components are non-toxic with no sharp edges, and will be tough enough to stand up to handling by kids. It is easy to use - your child will have no trouble with it!
CLEAR & STRONG PROJECTION - You can use the device to project images on the board for the child to trace, which can help them learn how to draw. The projected image is well-defined and easily visible, and kids will easily be able to draw lines on top of the projection.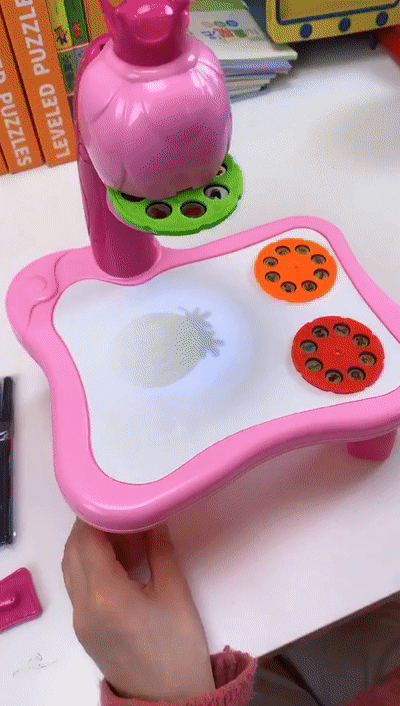 EASY TO OPERATE - Children can easily learn how to operate the projector. You can load the projector with one out of the included projector reels holding multiple pre-made images. Just turn the disc to switch to a new image.
FUN EDUCATIONAL TOY - The drawing projector board helps young children train and develop their sketching skills. The device allows for wonderful variety, so that kids can learn how to draw cool things! It's a fine toy that delivers skill education and creative enjoyment.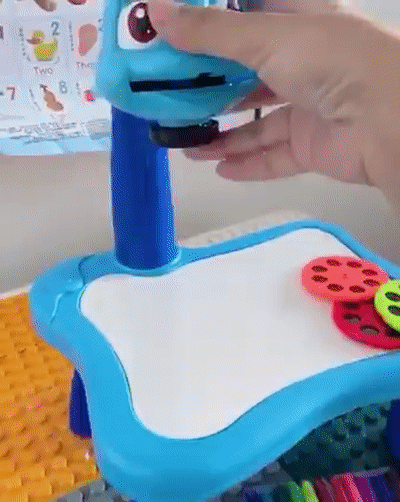 Help your child explore their artistic side. Order the Essential Toy Bag's Drawing Projector Board now !!
 NOT SOLD IN STORES !!
FEATURES :
-Fansastic for cultivating children's drawing skill.
-A toy for boys and girls early learning.
-Good for kids development.
-Safe and non-toxic material
-Head start for your child's education
-Teach your kids in a creative and funny 
-This toy enables your child to express themselves artistically.
-The Painting Projector is a fun and easy way to draw!
-Turn down the lights, switch on the projector, insert a preprinted slide and trace away.
-Then colour in or paint the picture.Great for pencil control.
-The projector folds flat for easy storage.
PRODUCT SPECIFICATION
Specification: Size: 25 x 34.5 x 21 cm
Material: ABS Packaging
Size: 38 x 9 x 26 cm
Package content: 1x Table 1x Eraser 3x Slide film 1 bag of Pens
We truly provide the most amazing, fashionable and highest quality products in the world.

We will do our 

 best

  to provide excellent customer service support to assist everyone, because we attach great importance to absolutely 

zero- 

 

risk

 customer satisfaction  .

We ensure that every customer is  

100% satisfied

  in all aspects 

!

If you are not satisfied with the receipt, you can apply for a refund.

You can use PayPal to pay, which will protect your funds.

24 hours customer service >>service@tenflyer.com