CATS REALLY LOVE THIS
Do you like cats? Have you ensured that your cat has a nice and warm bed for the winter? Cats just love to have their own warm place during a cold winter. And that's exactly what CatBed is!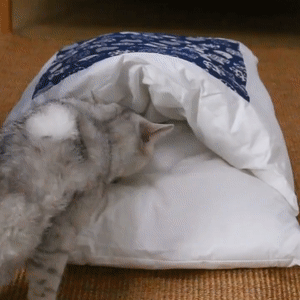 With CatBed ™ you give kitty a lovely warm bed for the winter! Make sure your cat can lie comfortably, warmly and safely in its own bed. CatBed ™ is made of breathable material and is easy to wash to ensure comfort. So what are you waiting for? Buy your CatBed ™ today!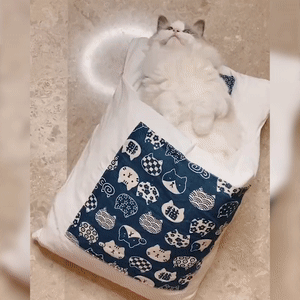 Main benefits:
Comfortable and warm. Create a wonderful warm and good place for the cat so that he or she can get through the winter without freezing and suffering.
Sense of security; Even cats need a sense of security. The special crawl space in CatBed ™ makes your cat feel calm.
Breathable materials; CatBed ™ is made of breathable material so that the cat does not feel trapped.
Easy to wash; CatBed ™ is easy to wash, both in the washing machine and by hand.
100% SATISFACTION GUARANTEE
More than 4712 satisfied customers have already tested CatBed ™, and now it's your turn to try it.
We are 100% behind our product. That's why we offer a money-back guarantee.

The customer has the opportunity to return the product 14 days after receipt.

We place great emphasis on a flawless customer service that is available 24/7 for any questions and / or complaints you may have.

Today we offer free shipping to all of Finland, Sweden and Norway (before 23:59).
We truly provide the most amazing, fashionable and highest quality products in the world.

We will do our 

 best

  to provide excellent customer service support to assist everyone, because we attach great importance to absolutely 

zero- 

 

risk

 customer satisfaction  .

We ensure that every customer is  

100% satisfied

  in all aspects 

!

If you are not satisfied with the receipt, you can apply for a refund.

You can use PayPal to pay, which will protect your funds.

24 hours customer service >>service@tenflyer.com