We recommend that you buy at least 3 pieces to ensure you always have clean skirts to replace when washing.
 The most indispensable accessory for new mothers and fathers
Do you want to keep your baby clean and comfortable wherever you go? Are you looking for a comfortable and high  quality  changing mat? 
Then this comfy kids diaper skirt is everything you've been looking for!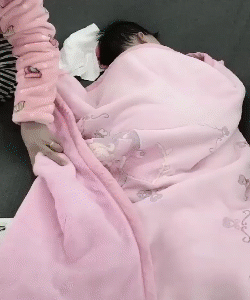 Outer layer - cotton; middle layer - 100% TPU waterproof fabric; inner layer - 95% cotton, 5% polyurethane (night anti-bedwetting training skirt that does not obstruct baby's movements).
Waterproof and absorbent:
The waterproof TPU layer makes these gym shorts waterproof and helps to  absorb a lot of liquid. They are perfect for use in the process where the diaper would move around the leg region causing multiple accidents per night.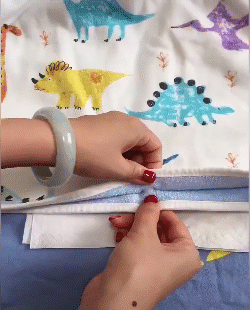 These diaper pants made of 100% cotton fabric are soft and breathable against young and sensitive skin.
 

Double wide elastic band:
The double wide elastic band provides more comfort for the baby's tummy. It's very comfortable and stretchy.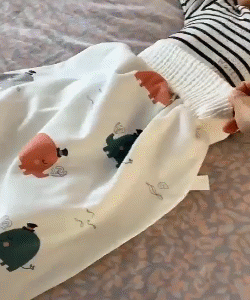 Our CoolerBab ™ has two invisible buttons on the underside that prevent the skirt from slipping and running when the baby turns around in bed to find a good sleeping position.
A superior comfort that will convince you:
Our advanced diaper reinforcement construction is made from a lint-based material that feels like velvet against the skin and traps moisture before it exits the diaper.
Ideal for sensitive skin types
Our baby diaper boosters are an ideal choice for even the most sensitive skin types. They are highly absorbent and help ensure the ideal conditions for your baby to stay dry, comfortable and sleep all night.
As parents, we know ourselves that we can  not compromise on the  safety of our babies. 
Tested by pediatricians, dermatologists and parents around the world , this product is highly recommended for your baby's comfort. 
Join the 13,000+ happy mothers and fathers now    and pamper your children with the best baby care products available.
The durable quilted two-ply vinyl is 100% waterproof and can be easily  wiped with a  damp cloth to keep your changing area sterile.  
M(0-4 years old)
L (4-8 years old)
We truly provide the most amazing, fashionable and highest quality products in the world.

We will do our 

 best

  to provide excellent customer service support to assist everyone, because we attach great importance to absolutely 

zero- 

 

risk

 customer satisfaction  .

We ensure that every customer is  

100% satisfied

  in all aspects 

!

If you are not satisfied with the receipt, you can apply for a refund.

You can use PayPal to pay, which will protect your funds.

24 hours customer service >>service@tenflyer.com